What are the benefits of stacking chairs in churches?
If you're reading this, the chances are you're considering swapping your church pews for chairs. While this may seem like a daunting decision, there are many benefits to choosing stacking chairs over pews. Here are just a few reasons why the stacking chair is the best option for churches when it comes to replacing pews.
Stacking Chairs Provide Versatility
One of the biggest advantages of using stacking chairs, such as our Theo chair, is their versatility. Unlike fixed pews, chairs can be rearranged to accommodate different events and activities. Whether you're hosting a wedding, a choir performance, or a community event, stacking chairs can be easily configured to suit your needs. Additionally, chairs can be moved to create additional space when needed, allowing you to maximize the use of your worship area.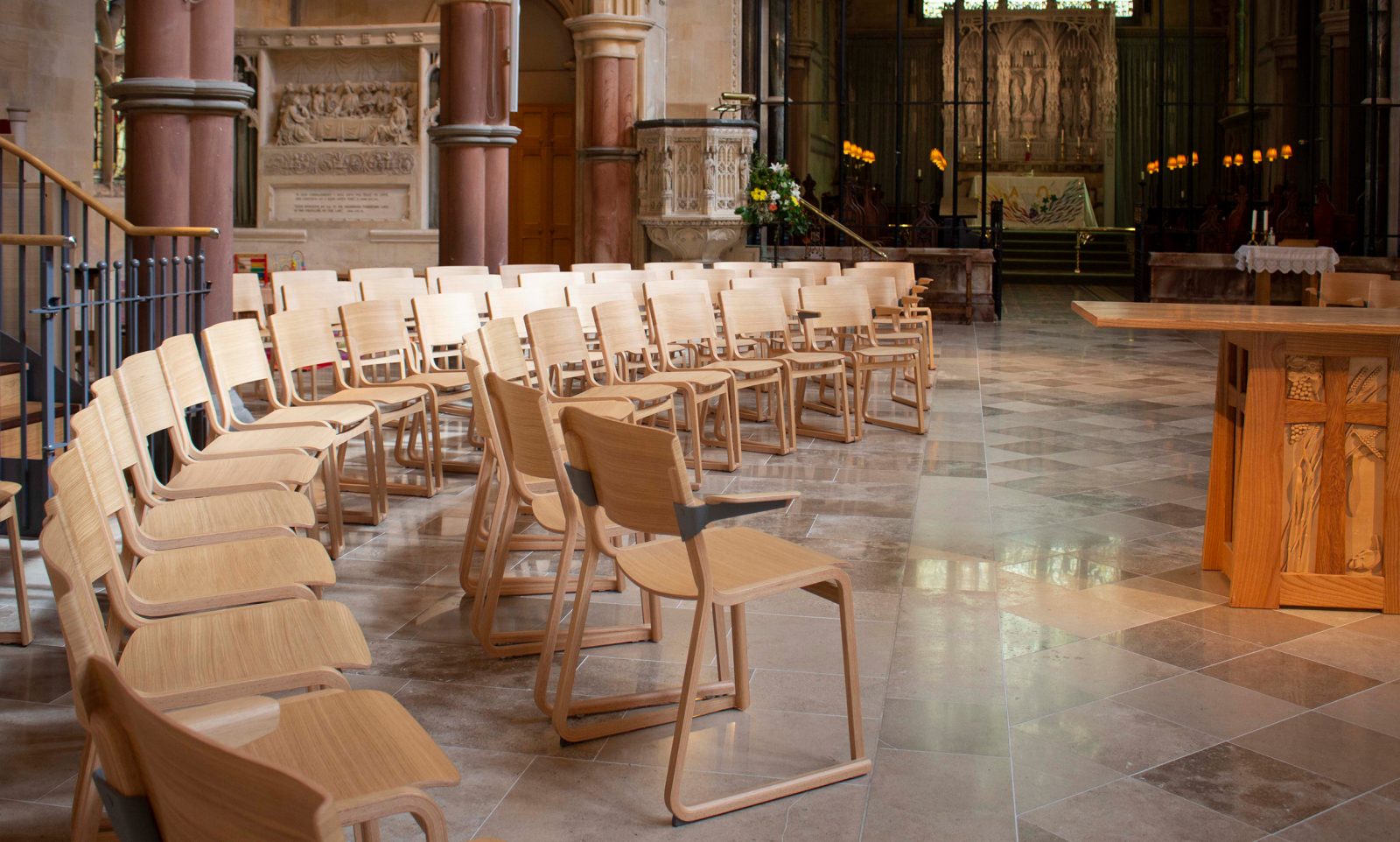 Are Church Chairs More Comfortable than Pews?
While traditional pews may have a certain charm, they can be uncomfortable for some members of your congregation. Modern stacking chairs, on the other hand, are designed for comfort. With backrests and optional padded seats, they provide a more comfortable seating experience for those attending your services.
Are Stacking Chairs More Cost-Effective than Pews?
Replacing traditional pews with stacking chairs can be a cost-effective option for churches. While pews can be expensive to purchase and install, chairs can be purchased in bulk and stored easily via trollies, when not in use. Plus, chairs are often less expensive to repair or replace than pews, which can save you money in the long run.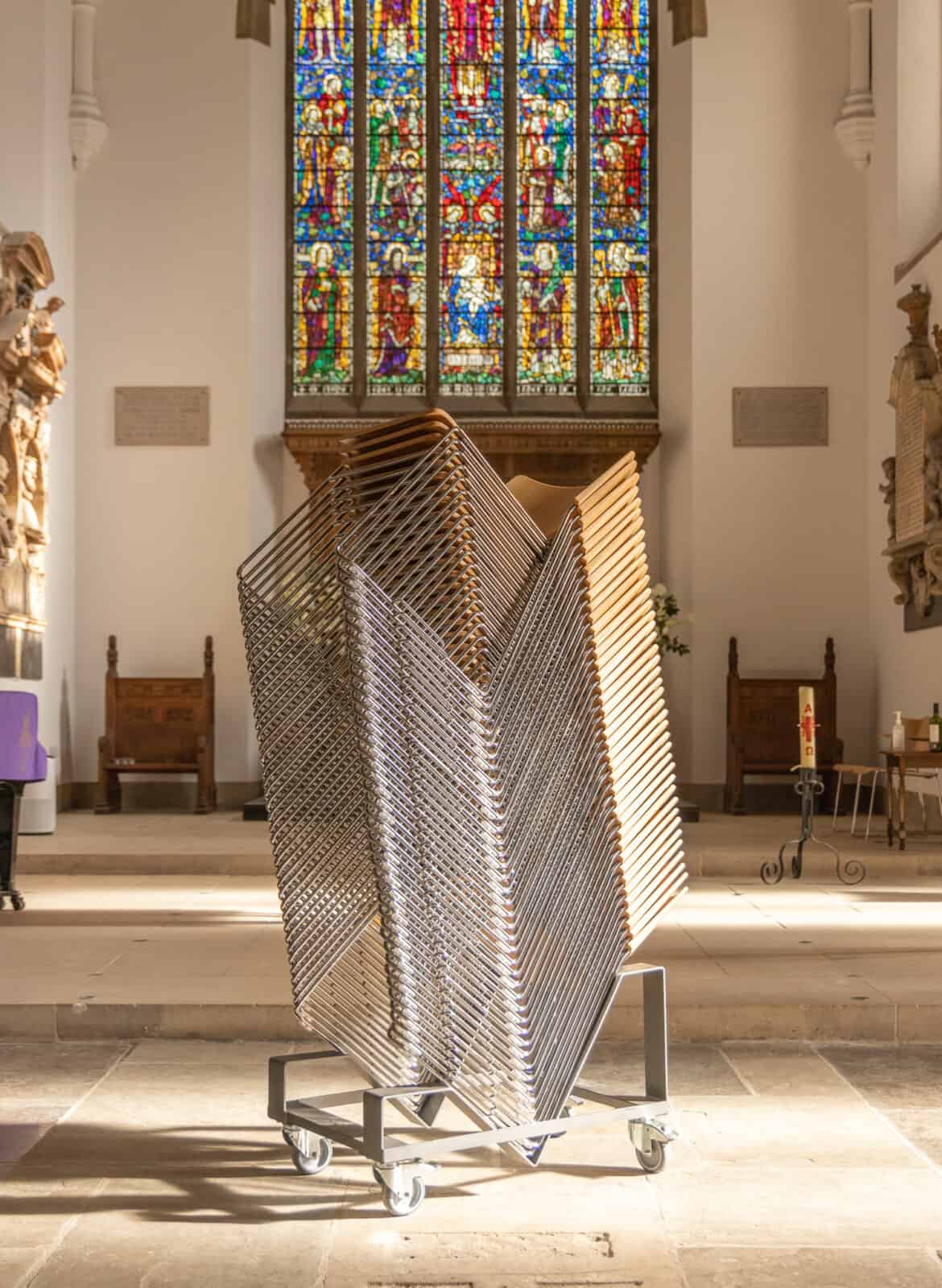 Does Having Chairs Over Pews Help with Accessibility?
Finally, stacking chairs can be a more accessible option for members of your congregation who have mobility issues. Unlike fixed pews, chairs can be easily moved to allow for wheelchair access, making your worship space more inclusive and welcoming for all members of your community. Not only this but in terms of their weight, our wooden stacking chairs are lightweight, starting from just 4.5kg per chair; this makes them a breeze to rearrange.
In conclusion, there are many benefits to choosing stacking chairs over pews when it comes to replacing your church seating. From their versatility and comfort to their easy maintenance and cost-effectiveness, stacking chairs are a great option for any church looking to update its worship space. Consider making the switch today and see the benefits for yourself.
Find out more about us here