We'll get back to you as soon as we can.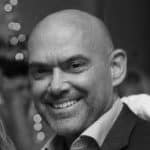 Mike Seward
Sales Agent
t. 07841 501702
e. mike@trinitychurchfurniture.co.uk
'I have been working in the furniture industry for nearly 20 years and have focused on the ecclesiastical market for over 7 years.
I live in Surrey and am an active member of St John's Church, Crawley.
Please do feel free to contact me for any enquiries'
Customer Services
01427 677 556
Sandars Road, Gainsborough, Lincolnshire DN21 1RZ
Trinity Church Furniture is part of New Design Group
Company registration no. 10858411
VAT registration no. GB 275237392