Holy Trinity, Hurstpierpoint
Holy Trinity in Hurstpierpoint, West Sussex, is a Grade II listed building dating from 1845, and was one of the last churches to be designed by famous ecclesiastical architect, Sir Charles Barry.
As such, in the planning stages of their renovation project the proposed removal of the pews was challenged in court by Historic England.




The rector and churchwardens of Holy Trinity contended that the pews were uncomfortable, particularly for elderly people, that they did not allow flexibility suitable for young families, were not as effective as chairs for social distancing, and that plans for a new regular Sunday service for people of all ages, would best be delivered in the body of a church freed from the rigidity of fixed uncomfortable pews.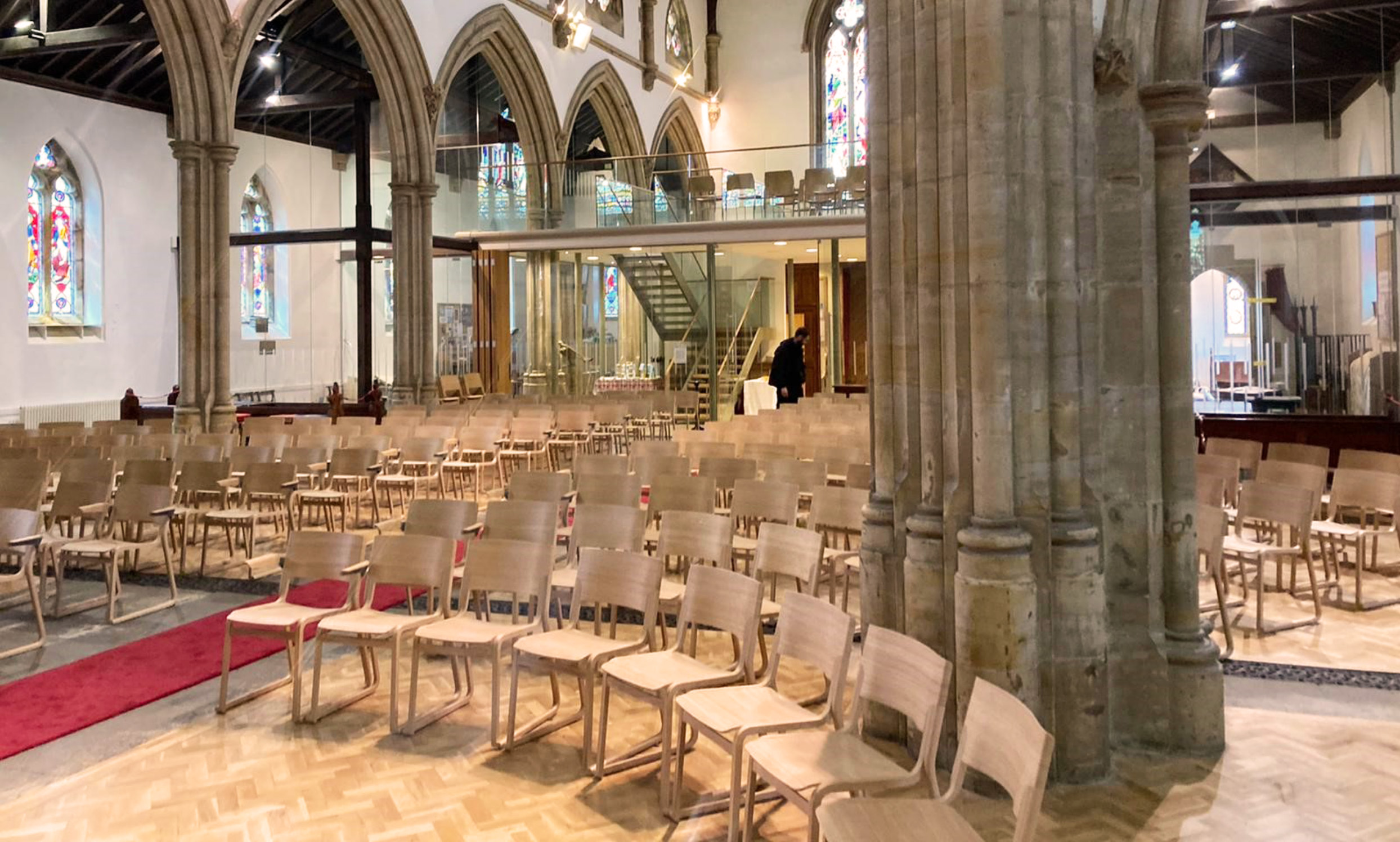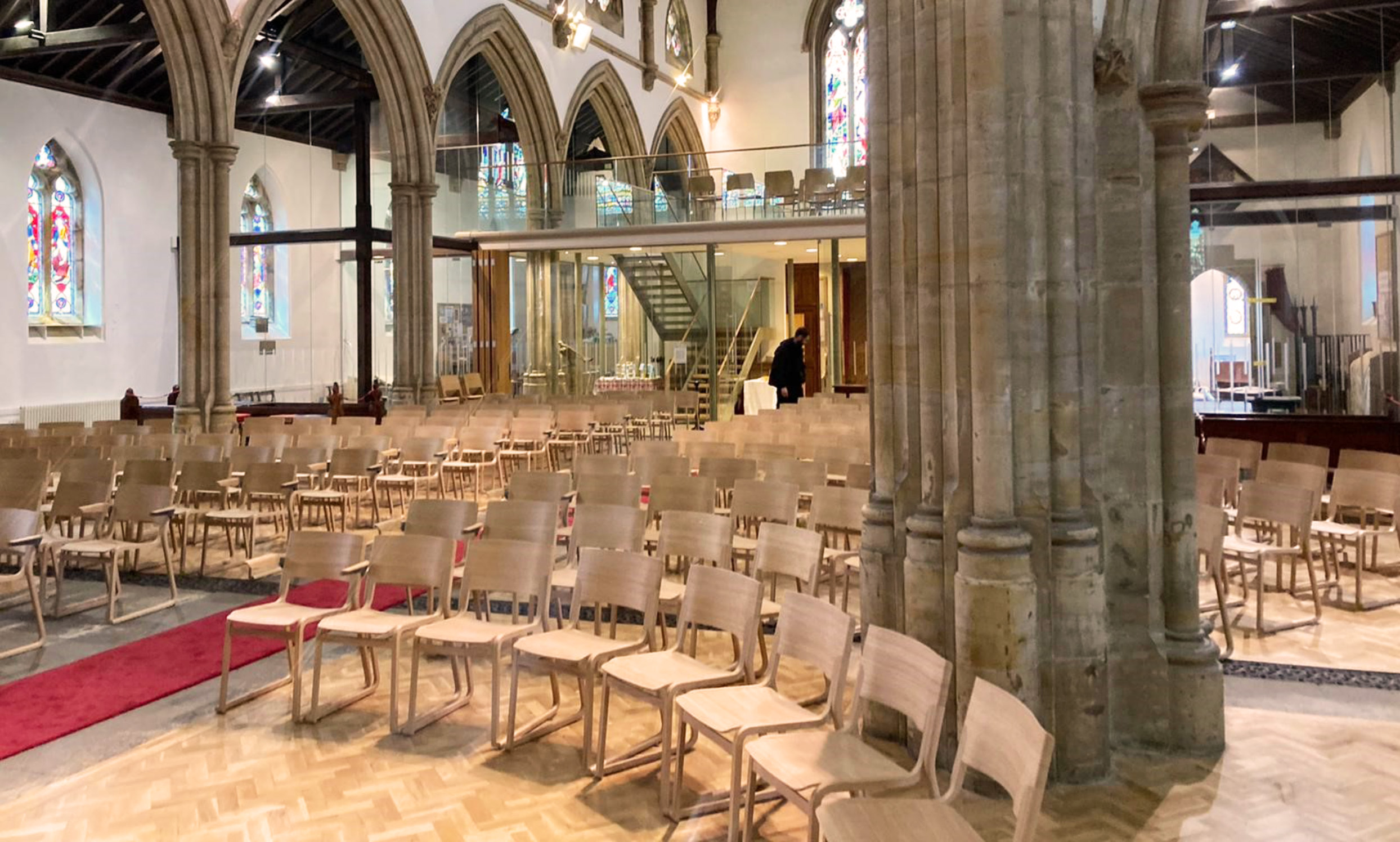 With support from Mark Hill QC, chancellor of the Diocese of Chichester in his role as a judge of the Consistory Court, Holy Trinity won the case, and the pews were subsequently removed and replaced with Theo chairs from Trinity Church Furniture.
Reverend Jane Willis said, 'Just as we adapt our houses in order to live in them, so the use of our church buildings is continually evolving to meet the needs of the day.'