In 2019, Downing Place URC began renovating their church in Cambridge City Centre with the intention of creating a more modern, accessible and sustainable space for the local community.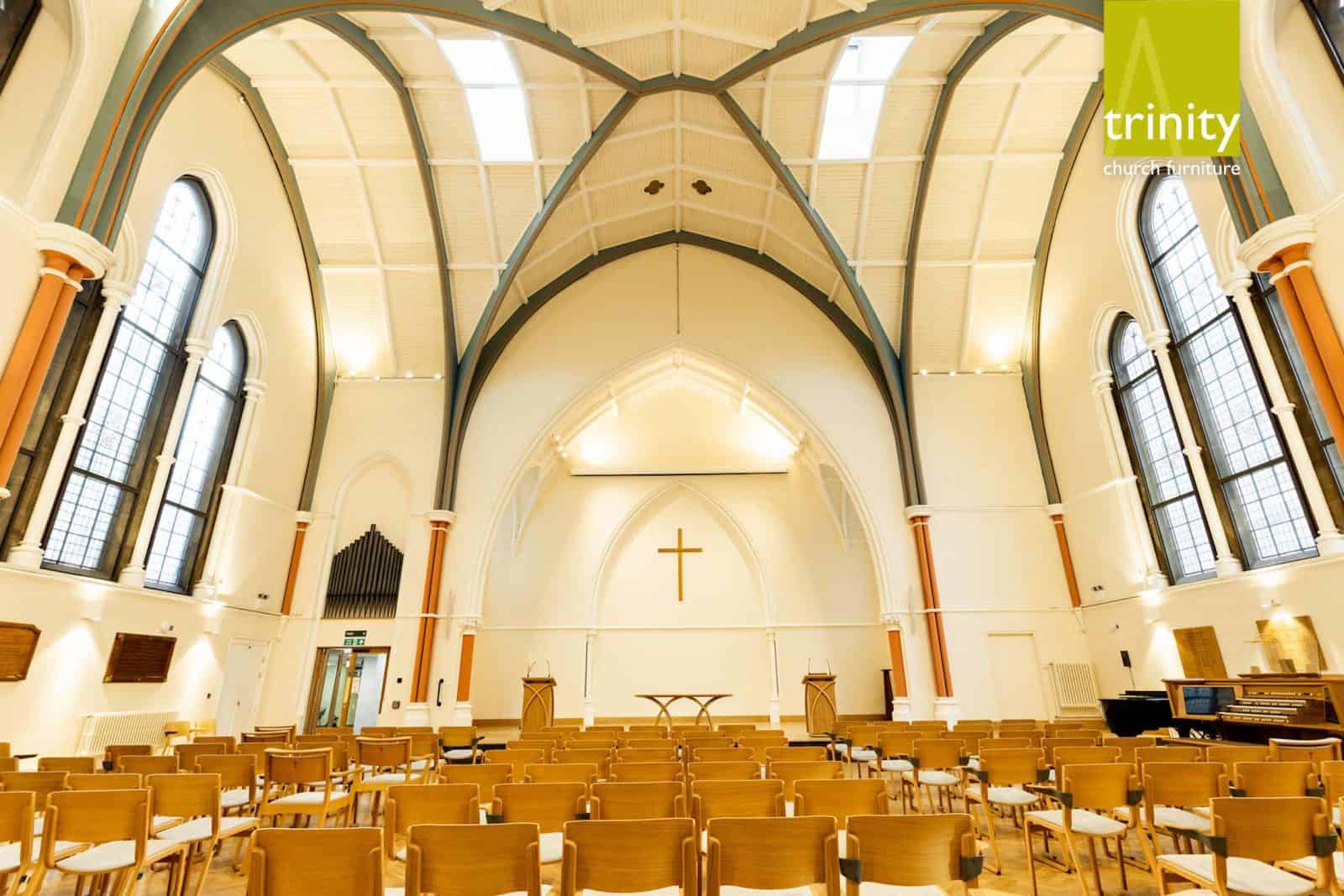 As part of this project, light weight stacking chairs were required to enable the church to use the worship space in a more flexible way; to be used not only for Sunday worship but also for concerts, a drop-in centre and much more throughout the whole week.
Fast-forward to 2021 and the installation of our award-winning Theo chairs, complete with linking and arms, are now enabling this flexible use of the space. Seat pads were also specified on the chairs, adding comfort and acoustic benefits as well as matching other colours in the space.
Ready to find out more?
Drop us a line today for a free quote!