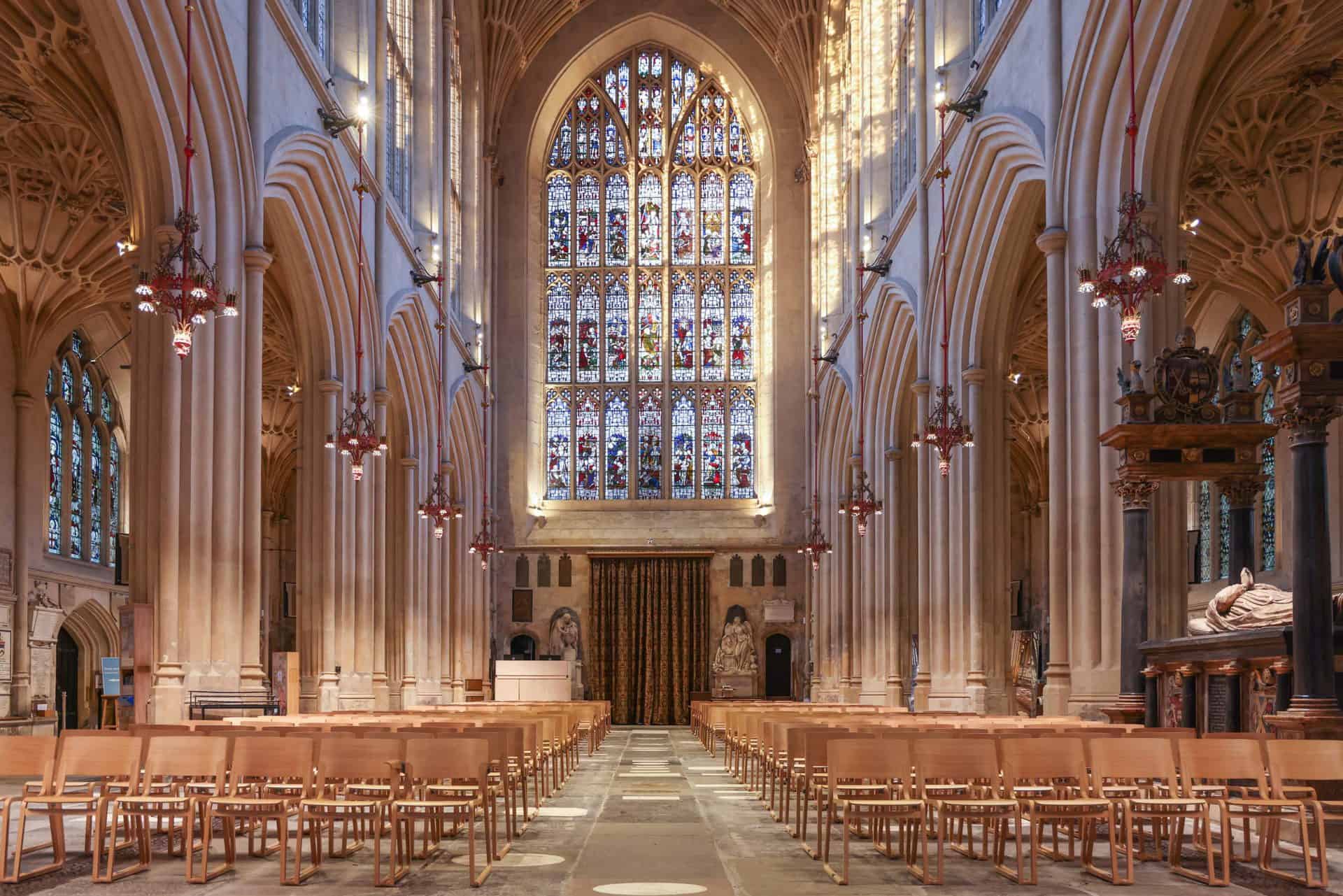 Bath Abbey: Theo
Known for its medieval heritage and beautiful gothic architecture, Bath Abbey is a pillar of the community and sets a shining example of how the ecclesiastical institutions can uphold their heritage whilst remaining contemporary.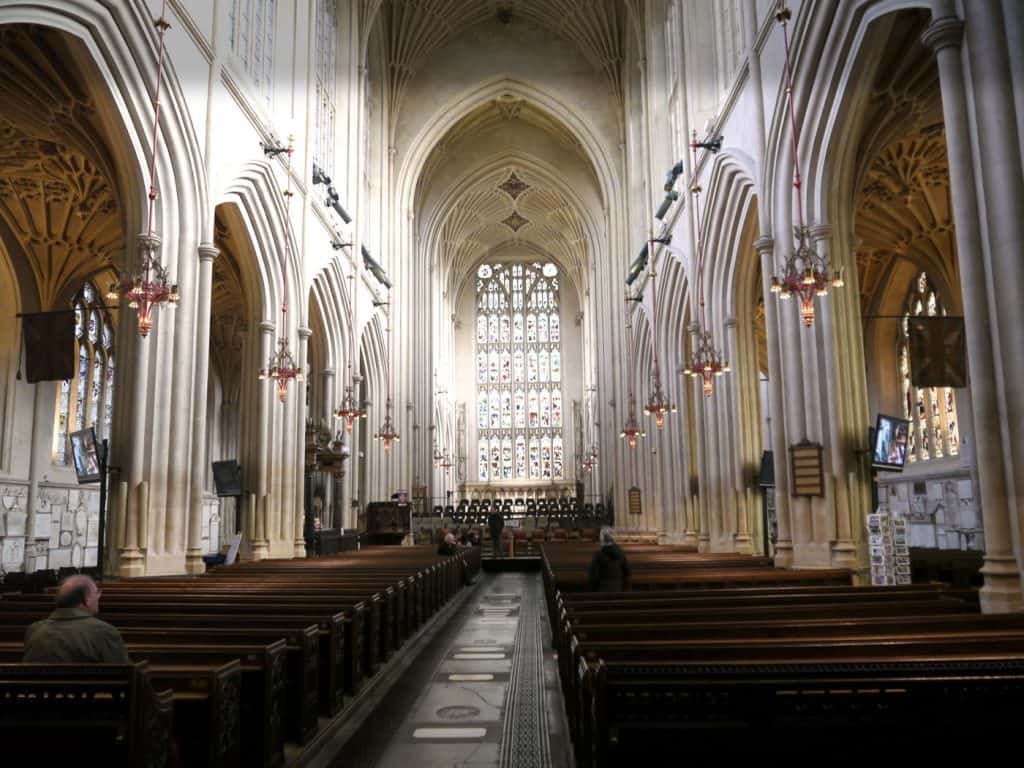 With a full calendar of events year-round, when looking to upgrade their nave and create a more versatile space, Bath Abbey looked to Trinity Church Furniture for a stackable yet practical replacement for their pews.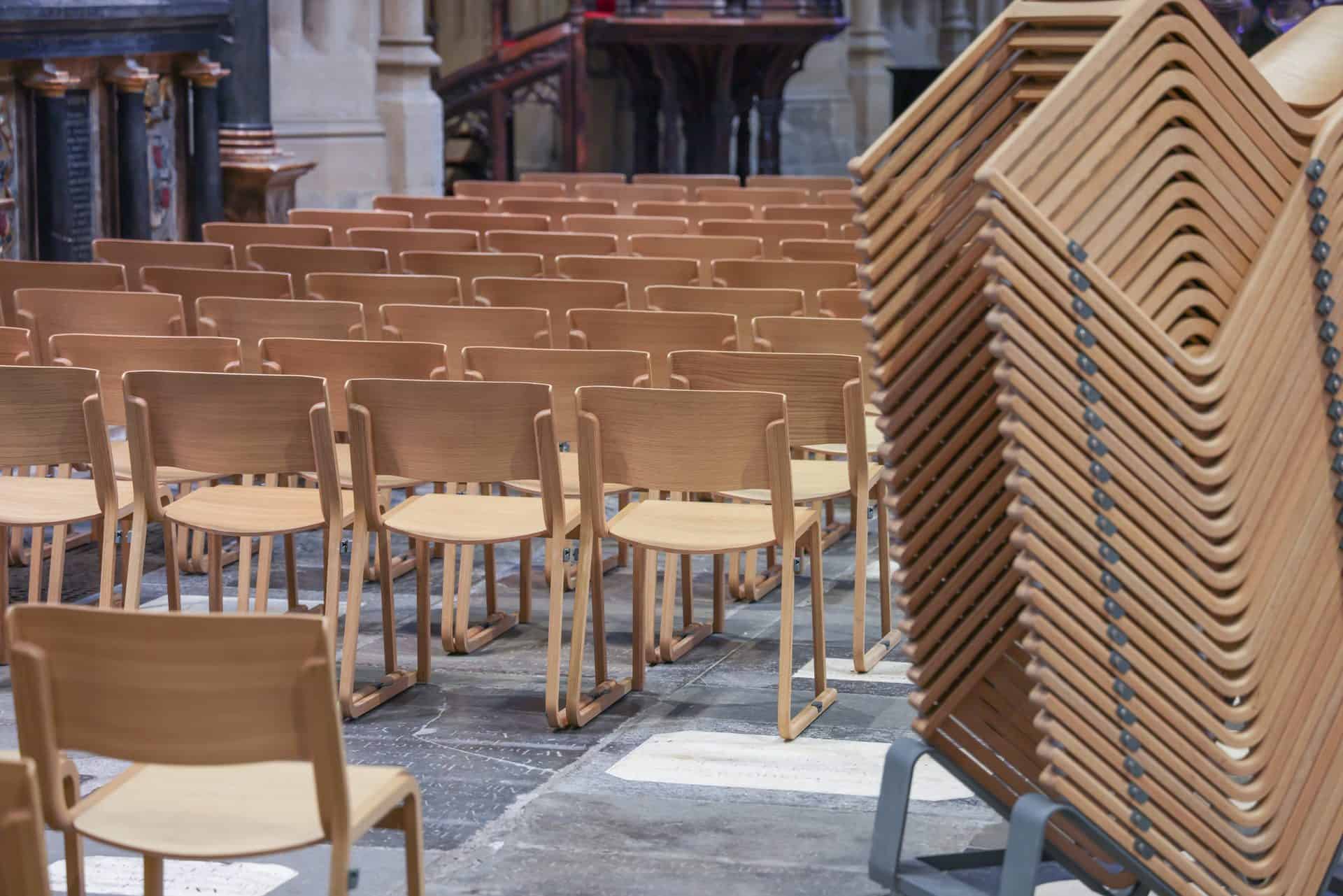 Like many others before them they opted for the Theo range with additional trollies to allow the chairs to be easily moved around and cleared in preparation for different occasions. Bath Abbey also elected for the linking option which ensures perfect symmetry row upon row, with the added benefit of being lightweight yet sturdy.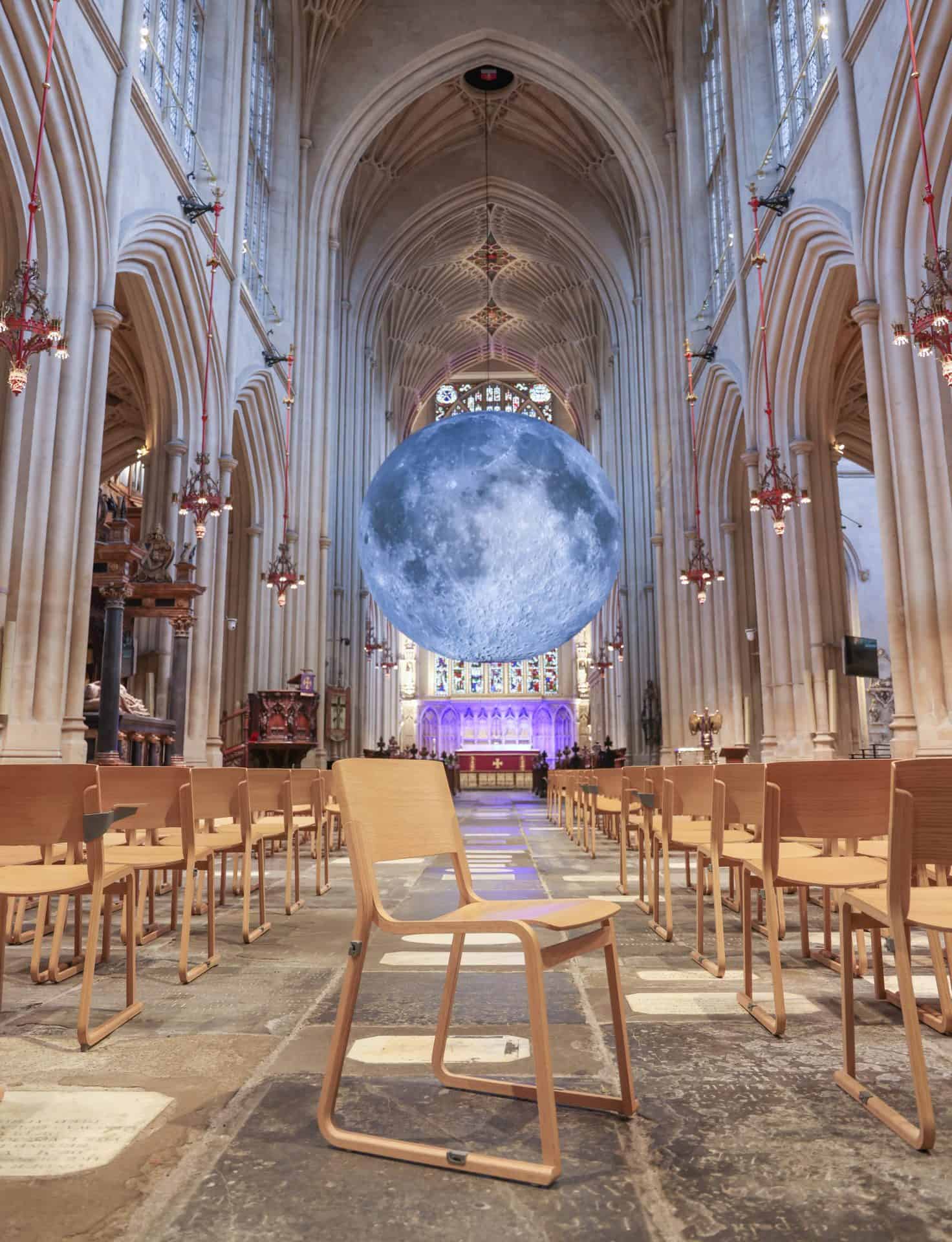 When visiting to photograph the chairs the Trinity team were lucky enough to be there at the same time as Luke Jerram's Museum of the Moon which provided a beautifully profound backdrop for the shoot.